Joanne D. Valerius, Ph.D., MPH, RHIA Honored as a VIP Member for Two Consecutive Years by Strathmore's Who's Who Worldwide Publication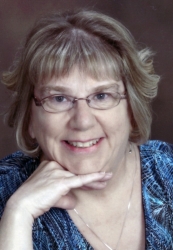 New Brighton, MN, June 22, 2017 –(PR.com)– Joanne D. Valerius of New Brighton, Minnesota has been honored as a VIP Member for two consecutive years, 2016 and 2017, by Strathmore's Who's Who Worldwide Edition for her outstanding contributions and achievements for over 35 years in the field of education.
About Joanne D. Valerius, PH.D., MPH, RHIA
Dr. Valerius is the Director of Health Information Management (HIM) Graduate Programs at Oregon Health & Science University. She has created the current graduate program combining Health Information Management with Clinical Informatics and has over 20 years experience in equity and inclusion projects. She conducts Manage Accreditation activities, develops curriculum, curriculum mapping and teaches courses in Health Information Management and clinical informatics, Ethics, Operational Management and Information Governance. Dr. Valerius is responsible for consulting and training with presentations nationally and internationally, focusing on collaboration to improve the lives of those with disabilities, workforce development and human resource development. She has published articles and contributed to textbooks related to HIM and serves as an educational consultant in HIM and HI. She uses poetry for healing purposes. Dr. Valerius also serves as a Diversity Consultant at the International Institute of Interracial Interaction (INTER-RACE) now Hypatia since January 1995 where she is responsible for developing and teaching diversity workshops and writing grant proposals.
The Health Information Triumph Award for Educators was presented to Dr. Valerius in 2014. She received the AHIMA Distinguished Member Award from the Minnesota Health Information Management Association in 2002. Dr. Valerius is affiliated with the American Health Information Management Association, the American Medical Informatics Association and the World Health Organization.
Born in Minneapolis, Minnesota, Dr. Valerius obtained a M.P.H. in 1979 and a Ph.D. in Education in 2014, both from the University of Minnesota-Twin Cities. In her spare time she enjoys writing poetry and mysteries.
About Strathmore's Who's Who Worldwide
Strathmore's Who's Who Worldwide is an international advertising, networking and publishing company based in Farmingdale, New York. They are proud to be able to satisfy their clients and continue to have repeat clientele due to their longevity and pride in their products and services. The Owners strive to connect business professionals to enhance their contact base and networking capabilities so they can get the acknowledgment and publicity within their industries and beyond. The Strathmore family has been providing these valuable services for over two decades. They target executives and professionals in all industries to be featured in their publication and on-line directory. Industries include business, law, education, healthcare and medicine, fine arts, IT, government, science, real estate, entertainment and many more accomplished fields. Professional profiles are listed in an annual hardcover journal and in a detailed, searchable database on the website www.strww.com.
Contact Information:
Strathmore Worldwide
Susan Perrault
516-677-9696
Contact via Email
www.strathmoreworldwide.com
Syndi Reibman
Read the full story here: http://www.pr.com/press-release/720535
Press Release Distributed by PR.com