Paul Silverstein Ranked One of the Top Three Commercial Real Estate Brokers in Florida and One of the Top 30 Commercial Associates in the United States for 2017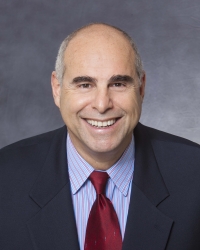 Miami, FL, March 14, 2018 –(PR.com)– RE/MAX International has named Paul Silverstein as one of their Top Three Commercial Real Estate Brokers for 2017. This designation is added to the numerous awards and recognition Mr. Silverstein has received in more than thirty five years as a commercial real estate associate in Florida.
Mr. Silverstein attributes much of his success in 2017 to an-depth understanding of the rapidly changing commercial real estate market in Miami and Florida. "Ongoing research and analysis is crucial," Mr. Silverstein said. "The commercial real estate market is subject to both long and short term trends, and it is important to adjust the marketing as necessary in order to obtain the best possible results for my clients."
In addition, Mr. Silverstein has a number of long-term relationships with buyers, sellers and investors. "It comes down to a matter of trust," he said. "My clients know that I have their best interests at heart, which allows us to overcome the many challenges and obstacles that are often a feature of complex commercial real estate transactions."
Paul Silverstein is President of the Florida Commercial Team, and Senior Director of the Commercial Division for RE/MAX International, a global company with more than $11 Billion in commercial volume from more than 50 countries and territories. "My association with RE/MAX International, along with the support of the Florida Commercial Team, provides me with a unique advantage over my competitors," he said.
Mr. Silverstein has received many prestigious designations, including the Platinum Award, 100% Club Award, the Executive Award, and the coveted Hall of Fame Award. He has been recognized by National Association of Realtors as being in the ½ of 1% of Realtors nationwide.
Paul Silverstein can be reached at (305) 794-9773 or [email protected], and through his website, http://FloridaCommercialTeam.com.
Contact Information:
Florida Commercial Team, LLC
Paul Silverstein
305-794-9773
Contact via Email
http://floridacommercialteam.com
Read the full story here: https://www.pr.com/press-release/747730
Press Release Distributed by PR.com