The Launch of a Canadian Accountant Referral Service and Directory – CPALocate.ca – A New Way to Connect with Potential Clients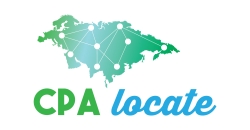 Toronto, Canada, June 05, 2018 –(PR.com)– CPALocate.ca ("CPALocate") is proud to announce the launch of a Canadian accountant referral service and directory. Consumers and businesses are often looking for specialized accountants, i.e. Chartered Professional Accountants ("CPA"), who can help either their families or businesses in a variety of situations based on their expertise. This directory allows consumers to locate or to request assistance from specialized CPAs in their city who meet certain skills or experience.
Having worked in small and mid-sized accounting firms, the founders know that this portal serves as a compliment not for only users in locating CPA's but also for small and mid-sized accounting firms in advertising their services in a cost effective manner. The founders of CPALocate.ca suggest that they have had to personally make numerous referrals to friends, family members and clients for different accountants, who specialize in unique niches. The need for the platform exists as many financial professionals have different skills or experience, which enables them to add value in different niches.
This directory allows CPA's to advertise on a new medium, which is built for financial accounting professionals to connect with users in their local city or across Canada. This medium is created to connect the user and CPA, while easily leveraging the social media efforts of the accountant or the accounting firm to gain exposure on the CPALocate Platform. Furthermore, CPALocate's proprietary artificial intelligence technology will assist the CPA's to market their brand or their firm's brand to potential clients or users.
CPALocate.ca, currently, is focusing its efforts on Canadian CPA's but the team plans to expand the product offering to the United States by the end of the year.
For more information about CPALocate.ca, please call 1-800–484-0504 or 289-846-3700. Alternatively, please visit the CPALocate.ca website at https://www.cpalocate.ca/
About MinervaTech:
Minerva Tech ("MT"), formerly Edu Finance Media, is a North American company with offices in both Toronto, Canada and Chicago, United States. We specialize in providing technology services to financial users. MT, owns and operates portals such as ETFHeatMap.com and CPALocate.ca, among others. MT specializes in digital innovation, data technologies and specialized technology consulting services to institutional clients.
Contact Information:
Minerva Tech
Abhi Mathews
289-846-3700
Contact via Email
www.cpalocate.ca
Read the full story here: https://www.pr.com/press-release/755767
Press Release Distributed by PR.com