Corporate Law Boutique, Forster Boughman & Lefkowitz, Adds Specialty Healthcare Law Provider, Michael R. Lowe, P.A. to Form Forster Boughman Lefkowitz & Lowe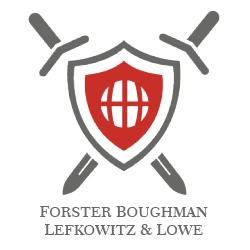 Orlando, FL, January 07, 2018 –(PR.com)– Central Florida law firm continues expansion of boutique service in 2018 with the addition of Michael R. Lowe, P.A. "Michael allows us to expand our corporate, tax and asset protection practice with a full-service health law division. We can now handle any corporate, planning or litigation matter implicating the web of healthcare regulations," said Managing Partner Gary Forster.
This brings together two extraordinary firms with practice strengths that are highly complementary. Michael R. Lowe said, "This enables us to provide a new and broader set of services. We will be able to handle a wider variety of legal matters for our clients."
Eric Boughman, co-founder and head of the firm's technology counsel and litigation division, noted the synergies presented by the firm's experience. "We are well positioned to assist healthcare and medical professionals by providing sophisticated legal solutions efficiently and with the personal attention that our clients have come to expect. Michael's experience with HIPAA, privacy regulations, and cyber security adds to the firm's ability to service clients in the rapidly changing privacy arena."
The mission of Forster Boughman Lefkowitz & Lowe, is to serve as a resource for complex domestic and international business transactions, tax, wealth protection, technology and healthcare counsel, and related litigation. The firm is an approachable and economic alternative to large national and international law firms. For more information, visit www.FBL-Law.com or call (407) 255-2055 or toll-free at (855) WP-GROUP.
Forster Boughman Lefkowitz & Lowe
2200 Lucien Way, Suite 405
Orlando (Maitland), Florida 32751
Office: (407) 255-2055
Toll-free: (855) WP-GROUP
www.FBL-Law.com
Contact Information:
Forster Boughman Lefkowitz & Lowe
Tony Pizzi
(407) 255-2055
Contact via Email
FBL-Law.com
Read the full story here: https://www.pr.com/press-release/740634
Press Release Distributed by PR.com